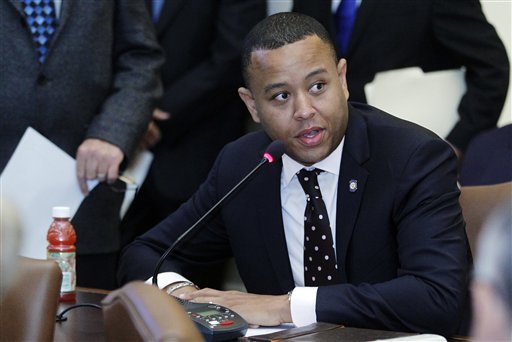 Are fair and impartial Oklahoma courts coming under attack? Some critics described a newly announced interim study on term limits for appellate judges as retaliation for rulings that legislators didn't like.
House Speaker T.W. Shannon (photo), a Republican, said in announcing the study, according to the Tulsa World, "The forefathers created a system of checks and balances. We must make sure that system is not completely controlled by a powerful handful of activists."
Only days earlier, the Oklahoma Supreme Court invalidated a lawsuit reform law. The court ruled 7-2 the statute was unconstitutional because it violated what is called the state Constitution's single-subject rule, the Insurance Journal reported. 
"We have a great judiciary in the state of Oklahoma," said Senate Minority Leader Sean Burrage, a Democrat, according to an Oklahoman article. "They're not a state agency; they are a third branch of the government." He added, "It seems to me this may be retaliation by the Legislature toward the judiciary."
Tulsa lawyer Steven R. Hickman, who sought to get the tort reform law overturned, said, "I suppose if we had an inexperienced judiciary, we would have the same type of incompetence we get in the Legislature," where term limits do apply.
Oklahoma has a merit selection system for choosing appellate judges. It combines gubernatorial appointment, in response to recommendations from a judicial nominating commission, and retention (up-or-down) elections.
Oklahoma's Senate passed a measure in support of asking voters to decide whether to limit the terms of Supreme Court justices to 20 years, but the House didn't take up the proposal.
No comments
Tags: Oklahoma