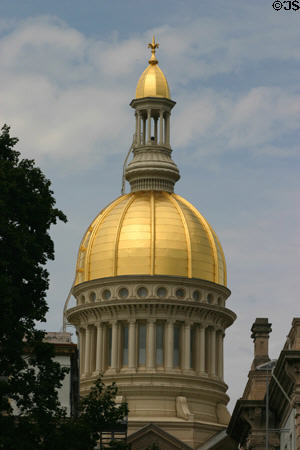 New Jersey voters will consider in November whether to require higher health and pension payments by state judges.
The legislature moved quickly on Monday to put the issue before voters, according to a (Newark) Star-Ledger article, after the state Supreme Court exempted most judges from a new law requiring that public workers pay more for their health benefits and pensions (see Gavel Grab).
Foes warned that the proposed constitutional amendment could undermine fair and impartial courts, while Gov. Chris Christie and some state legislators slammed the state's high court.
New Jersey Bar Association President Kevin McCann said the proposed amendment poses "an independence issue in that the government cannot intrude into the judicial branch to change their salaries — they can increase it, but they can't reduce it."
Christie, a Republican praised the legislature's action. "Rarely has the public seen such unanimity between the legislative and executive branches that the judicial branch was dead wrong," Christie said.
Republican Sen. Gerald Cardinale blasted the Supreme Court as "a runaway court impressed with its own vision of itself … It's about time the justices, including two of the most egregious violators of the people's rights, be smacked down."
A Star-Ledger editorial said, "The amendment must be rewritten, to guarantee judges can't be targeted through their pay or pensions. To do that, it needs language that allows changes to pension and benefit contributions — but no more than any other state employee." The editorial called the high court's ruling "a stretch — the constitution is written to protect judges' paychecks from political payback, not excuse them from ordinary expenses."
No comments
Tags: New Jersey